Do You Need a Solar PV Service Repair Checkup – Inspection or Repairs?
If you've purchased a Solar Photovoltaic (PV) system in the last ten years and have never had it serviced or if you've recently purchased a home with solar panels already installed, how do you know the PV system is working? Is it performing at its full potential or producing some fraction of the energy it should be? How much is this under-performance costing you in lost energy savings?
Perhaps you've purchased a solar energy system for your home or business and the company that installed it for you is no longer answering phone calls or emails. Maybe you just need your solar panels cleaned, pigeon proofed, or inspected for rodent damage (typically chewed wires). What if you have a solar warranty claim? Who do you call for solar PV repairs?
If you have a solar hot water system or swimming pool solar heater that needs service, Florida Solar One Solar Service Team is here to help. Most work can be completed is a single visit.
Can I service my solar panel system myself?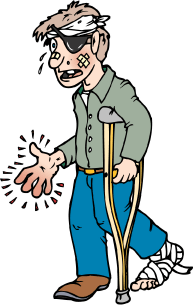 DO NOT ATTEMPT TO TRY AND CLEAN OR FIX YOUR OWN SOLAR PANELS, INVERTER(S), OR OTHER SYSTEM COMPONENTS AS THIS COULD CAUSE SERIOUS INJURY. PV SOLAR SERVICES and particularly REPAIRS SHOULD ONLY BE PERFORMED BY EXPERIENCED PROFESSIONALS. If you have a problem with your solar array, you need a qualified, licensed, and bonded expert to diagnose and repair it for you.
Does your solar energy system need service or repair?
Can you afford to let your expensive solar system sit up on your roof and do nothing? Can you afford to have your solar pv operating at 75% output? 50%? Less? Do you need Solar PV Service Repair at your Florida Keys home or business?
Make sure your solar system earns its keep with Florida Keys Solar One Maintenance Services.
If you feel your solar energy system needs ongoing operations and maintenance, inspection, repair, service, or would just like to get a solar health check-up, click on the button below:
Florida Solar One Thanks our customers for making us one of the most recognized solar companies in Florida and the US.

In 2013, 2014, 2015 and 2016 Florida Solar One ranked the #1 South Florida solar company by Solar Reviews.

In 2015 Solar Power World selected Florida Solar One for their advisory board in addition to placing FS1 into the list of Top 500 Solar Installation Companies in the US.

BBB rewarded Florida Solar One with an A+ rating for customer satisfaction since 2012.

Also, in 2015 Inc Magazine ranked Florida Solar One the #1 fastest growing energy company in Florida from 2012 to 2015.
Total Kilowatts Installed Since Founded in 2008