Real Reviews From Florida Solar One Customers: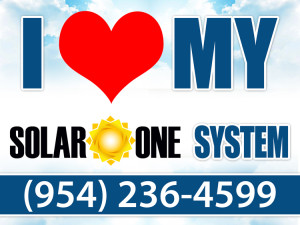 Comments and reviews from our existing and prior customers are the best source for unbiased feedback on our performance and overall customer satisfaction.
Take a look, and hopefully you'll be back soon to leave your own comments about a positive experience with us!
Florida Solar One is BBB A+ ranted, a Solar Reviews Pre Screened Pro and a Solar Power World ranked Top Solar Contractor in the US.  Inc Magazine ranked Florida Solar One (a US Solar Dealer) the #1 Fastest Growing Energy Company in the State of Florida 2012 to 2015.

BBB has determined that Florida Solar One, Inc. meets BBB accreditation standards, which include a commitment to make a good faith effort to resolve any consumer complaints.
The Better Business Bureau (BBB), founded in 1912, is a nonprofit organization focused on advancing marketplace trust, consisting of 112 independently incorporated local BBB organizations in the United States and Canada.
The BBB collects and provides free business reviews on more than 4 million businesses to over 123 million requests from consumers in 2013, helping make the BBB's website rank among the top 1,000 most-visited websites in the USA.

Professional Service From Start to Finish
Since the day I met with the company"s representatives I have been nothing but impressed. Excellent design team, quick turnaround on install, full support upon completion and the company has happily made any changes / modifications requested without batting an eyelid. I would recommend the company to anyone I meet… and I do. – Paul C – Cayman Islands 
I Highly Recommend Solar One!
On behalf of my partners and myself, I will like to thank Ray and the Florida Solar One crew. Going solar was a smart decision for our business and choosing Florida Solar One was an even better decision.
The crew was very clean, professional and completed the job 1 day before the estimated time of completion. It's been a few months and the system is running smoothly without any problems. Looking forward to many years of generating electricity from the sun! James R. – Miami Florida
Most Professional Transaction Ever!
My experience with Ray and SOLAR ONE was one of the most professional business transactions that I have ever done. I chose Ray and his company because he was the only company and person that I saw fit to do the job. I am in the tire business so I could not take the chance to have the any room for one error with the installation or operation. It's been three years since the completion of my first install of a 30KW system and I have had absolutely no problems to date (I hired Ray to install another 30KW system two years ago). My savings have been bang on based of Rays projections so far.
Ray is the type of person who is a hands on guy so you are getting both the book smarts and the craftsmanship and experience of a true professional. Once given a free rein to install you will have no issues but to SAVE $$$$.
I would recommend without a doubt Ray Johnson and Florida Solar One to anyone, any time of the day without any hesitations. Geoffrey Z – Jamaica
Very Professional Company
My best friend recommended Solar One to me after having her system installed by Ray and his crew. My husband and I are grateful to have chosen the right company for the job. The whole process from designing the system, getting the permits and installing the system went very smooth. The men were neat and clean – Thanks guys! – Vivian M – Fort Lauderdale, Florida 
Very Good Service
We hired Florida Solar One to install a system at our winter home in the keys. We are very happy with our choice. The system works great and we run our AC everyday now and have a battery back up in case of hurricanes. The system is great and the people are very nice. Sharon C – Key West, Florida
Great Company
We hired Florida Solar One to install a system under the FP&L rebate after a bad experience with two other solar companies. Florida Solar One had the project approved for permitting in three days where the others wasted months. The installation team was clean, attentive and the system makes more power than promised.  Highly rated! Olivia C – Miami, Florida 
 See More At:

SolarReviews found a gap between what the consumers in the solar industry wanted and what was available. The ability to view reviews on an Installer and to directly contact them was limited, often forcing consumers to choose "3-quotes" sites, where they had no idea of who would contact them, or even how many companies would do so. Add to this the fact that the consumer did not know the companies and you often had an unhappy experience for both installers and consumers.
SolarReviews is trying to both inform consumers as to installers performance, and to promote valid installers to consumers. We hope that the information and listings on this site lead to a higher number of positive experiences in solar, as we move toward a zero-footprint future.