Over the past ten years, The US Solar Institute has been dedicated to training and developing qualified solar energy contractors and installers so recently when someone asked "what should we look for in a solar energy contractor when every website says they are the best"? How does one find the Best Florida Solar Contractor when there seems to be so many dishonest types asking  for large deposits before doing any work?
The state of Florida has had its share of carpetbaggers, con artists and other unsightly characters and the solar industry is no exception and The US Solar Institute dedicated many hours to keep Florida solar companies honest.
Many recall in 2012 the Orlando based Advanced Solar Photonics – the solar panel manufacturing company who never made a solar panel but did manage to steal $19 million from Floridians for hundreds of installation projects they never planned to do before bankrupting or Electron Solar in Miami that did the same with $5,000 deposits at a time.
One thing for certain – more are coming so how does one protect themselves from these types?
With discussions in Tallahassee to Key West about new laws giving solar energy companies access to the Florida's growing energy market many companies from solar gone wild states like New Jersey and California are looking at Florida – the third most populated state, as the "next big market".
All politics, petition ballots and their success or failures aside when searching for Best Florida Solar Contractor it is likely going to take more than just a few minutes of searching around on the Internet. Incorporating solar energy into your lifestyle is an important decision, one that requires thought and care.
There are a few obvious signs of a great solar energy installer. A well-run company will have industry qualifications such as industry-recognized certifications, lots of references and a friendly experienced staff to guide you through the process. If you find a company with all three, then you are likely to have a good experience with decades of satisfaction. Florida Solar One is such a company.
Qualifications matter – NABCEP and Underwriters Laboratory (UL) PV installation Certification(s) are a good metric.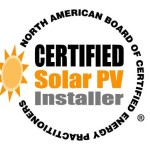 The National American Board of Certified Energy Practitioners photovoltaic systems installation certification is a mouthful, but companies that have NABCEP Certified persons have proven they possess significant installation experience, have OSHA construction safety training and specific solar industry related skills proving their knowledge of this technology driven trade.
Underwriters Laboratory has been the undisputed heavyweight in product and personal safety for over 100 years. Persons with a UL Certified PV Installer Certification have met a benchmark of excellence proven by holding an electrical license, passing a rigorous examination, being OSHA 30 hour construction safety certified and maintaining their all licenses with continued educational training every few years.

If you're thinking about installing solar power for your home, NABCEP and UL certifications should be the first thing you look for. It means that a trusted professional veteran in the industry will be doing the work on your home safely and to code, which can give you peace of mind. 
References and Reviews
When you searching for quotes and consultations from solar energy providers it is best to ask for references and to check the reviews. Just like finding a good restaurant you will want to know what others are saying about the company you are considering. The Solar Foundation has determined 80% of all persons used references and reviews to help guide their solar purchasing decision.
In the state of Florida solar energy is a relatively newer trade and most are more skilled at plumbing than they are electricity. Best to choose a company with a proven track record with lots of local references and reviews rather than hire a young company with only a few months or years of experience.
Like so many things there really is no substitute for experience and you do not want start-ups and newbies getting experience and learning their trade at your expense!
Experienced Staff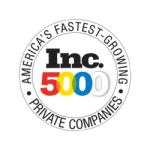 Don't just trust anyone with your solar panel installation – go where the accolades are.
Companies that do their jobs right will receive notoriety for doing so and experienced market leaders will have earned achievements that make them stand out from the rest of the competition:
For example Florida Solar One, a US Solar Company has earned:
Broward County Emerald Green Awards for in three categories:

2012 Corporate Climate Change Leadership

Recycling

Innovation

Fort Lauderdale Mayor Jack Seiler named May 15th US Solar Day for its contributions to the city's community

Inc Magazine Ranked US Solar the No. 1 fastest growing energy company in Florida 2012 through 2015

Inc Magazine Ranked US Solar the #30 fastest growing energy company in the United States in 2015

Solar Power World Ranks Florida Solar One A Top 400 US Solar Contractor in 2013, 2014 & 2015

Solar Reviews Pre-Screened Solar Pros in 2014, 2015 and 2016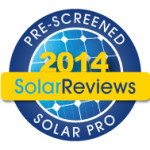 Experienced contractors who have been in business doing an outstanding job will be recognized and have lots of customers who can attest to the quality of the system many years after the warrantees have expired.
When you're trying to figure out which company will serve and treat you best while you get your solar panels installed, look to its track record. Do they have experienced industry certified persons with proper qualifications, a history of making clients happy installing quality products, all the while working to make the whole process easier?
If you agree, you may find Florida Solar One is the Best Florida Solar Contractor.
Contact Us / Send Us an Email